Lawyers of Augusta, Georgia, and Aiken, South Carolina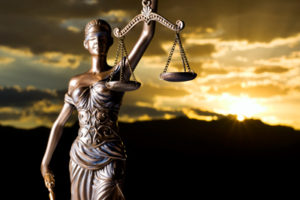 After an accident, there is a lot of stress and trauma. We often begin to stress out, or panic; we might even be injured. It is important to try and stay calm and follow through on a couple of basic things to make sure that your insurance claim and report are as easy as possible.
First, you should check to see if anyone is hurt – and if they are, call an ambulance. The safety of everyone involved is very important.
Secondly, call the police. The police will be very helpful in collecting information and keeping everyone calm and informed. They are also a trusted source for insurance claims and legal matters.
What Can I Do About My Car Accident at the Scene?
After calling an ambulance and the police, you might be anxiously waiting for a little bit. If your accident was with another person, speak to them and trade insurance information. They will be in a similar state of anxiety as you, so try to remain calm.
After collecting the other driver's information, check on your own car. Do not try to move anything or adjust anything, but instead observe any skid marks or damages. It is best if you take photographs of the scene – either on a camera or on a cell phone. Take photos of your car from different angles, making sure to document the environment around your car as well. If you see a patch of ice on the ground or a tree branch that was in your way, take a photo of it so that there is more evidence for your claim.
What If the Other Driver Does Not Give up Their Information?
Sometimes, the other driver won't give up their information because they are afraid. Perhaps they don't have car insurance or they are underinsured. Maybe they believe they are automatically at fault. If this is the case, you do not have to collect the information from them. The police will acquire this information when they arrive. If the other person seems skittish or leaves before the police show up, try to write down their license plate number or take a picture of it. The number alone can help the police find all that they need.
In summary, here are some steps to follow:
Check everyone's safety – call an ambulance if anyone is hurt
Call the police
Speak with any other drivers and share insurance and contact information
Document the scene – take photographs, write down what happened, etc.
Most importantly, stay calm
Have any more questions about what to do at the scene of an accident? Contact Us.