Your Guide to Estate Planning in Aiken and Augusta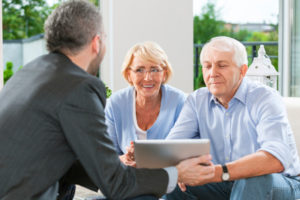 By implementing a solid, comprehensive estate plan, you can protect your spouse and family. Planning ahead using wills and trusts can protect your heirs from lawsuits, over-taxation, and foster care (if you have small children). The first step is developing an estate plan.
To assist us in preparing your estate planning documents, please complete this form and submit. Once we have reviewed the information, Ray Massey will call you personally to discuss how to title assets to avoid probate, and to review the information you submitted and answer any questions before he prepares the estate planning documents.
The estate plan documents will be prepared and delivered to you by email within 48 business hours. You will be required to submit payment (by credit card) prior to delivery of documents. Someone from our office will contact you after our phone consultation to collect the credit card information.
Don't wait to start developing your estate plan. By getting the estate planning documents you need now, you can prepare yourself for any financial obstacles that may affect you and your family's lifestyle – now and in the future.