Your Experienced Aiken Trial Lawyer
Combining Big-City Experience With Small-Town Service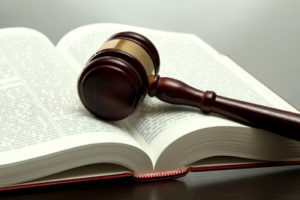 When it comes to civil litigation, each case is completely unique. That's why you want a trial lawyer with a broad range of experience to handle your specific situation. At SMBG&M, our lawyers will work closely with you so that everyone understands the ins and outs of your case.
Civil Litigation Disputes
Whether you've been injured and need help with medical bills or someone has abused your intellectual property, SMBG&M lawyers are here for you. We handle any claim, large or small, and do everything we can to get you the results you need.
Experience You Can Trust
Our civil litigation experience includes personal injury, auto accidents, and workers' compensation claims. Whether you are just beginning your case or are somewhere in the middle, give us a call. The sooner you contact our experienced attorneys, the more we can do to help you gain the best outcome possible.
Our Dedication
When you're in the middle of a lawsuit, it's important to have lawyers who are constantly dedicated to your case. Our lawyers work long hours to give you the kind of attention you'd expect from a small town. Whatever your dispute, large or small, we're dedicated to your cause until the end. Before you choose any other attorney or legal team, contact our professionals.
We Are Waiting to Hear From You
We want to represent you, so get in touch with us about your situation. From the beginning, we will offer you the legal assistance and support you need so that your case can move as quickly as possible. Civil litigation is tricky, but it becomes clearer with the proper help. It all starts when you give us a call or fill out our online form for more information.