Skilled Attorney Serving the Aiken Area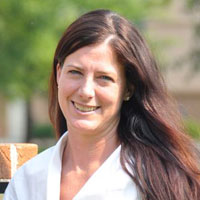 Mary Guynn was born in Aiken, South Carolina, in 1973. She graduated from The College of William and Mary with a B.A. in English in 1995 and earned her Juris Doctorate degree from Emory University in 1998.
Her professional memberships include the Georgia Bar Association and the South Carolina Bar Association.
Her civic involvement includes the Aiken County Society for Prevention of Cruelty to Animals, the Aiken Land Conservancy, and the Aiken Center for the Arts. She enjoys showing her horses, Twilight and Mio, at hunter/jumper competitions in her free time. Mary's practice area is limited to real estate, including commercial and residential real estate acquisition and finance and land-use development.
Mary is married to Justin Moore Pimsner, a professional polo player, and they collectively have four dogs and many horses.
Practice Areas
Commercial and residential acquisition and finance
Land-use development
Commercial and residential leasing
Land conservation
Email: mguynn@smbgm.com